PRE-WEDDING PHOTO
in JAPAN
La-Vie Photography has established in 1995, Kobe.
Until now, we have 13 shops in Japan and oversea shops in Hawaii, Bali, Shanghai and Hong Kong too.
Every year, we took photos for more than 30,000 groups of couples.
We believe in "Photos with Heart" - not to follow the conventional rules and others' footsteps,
but to capture the most precious moments and photos in every couple's life.
PORTFOLIO
We have collected the most creative and wonderful pre-wedding photos from overseas clients.
We hope you would find your favorite shooting style within.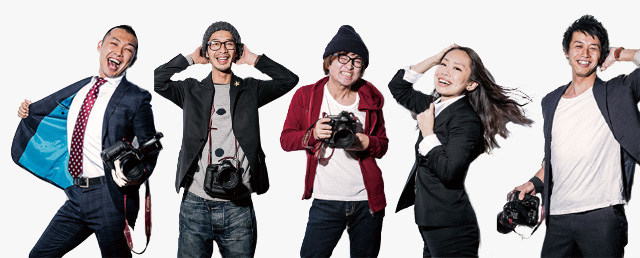 We have hundreds of photographers
in Japan and overseas.
Please let our experienced photographers to give you more suggestions
about Japanese-style pre-wedding photos.
RECOMMENDED LINKS
For clients who are considering having a wedding ceremony in Japan,
or would like to learn more about the pre-wedding photos in overseas.